Looking back on February
Running Run 84.56 km. I'm done with 123 km. I'll be doing 10 more today, resulting in 133 km in this month. It's been good running wise. I have bought a pair of Airpods Pro as a reward. ✅

Weight I need to lose 3 kg. I lost 4.40 kg. Really happy about this. This means I qualify for Apple watch if I do the required miles for March. ✅

Reading I said I'd finish The Dark Forest and start reading the next part. This has been a failure. I didn't fly at all so didn't get enough reading time. I only got to 60% of the book. There was no win or loss function associated with this. ❌

Side project I said I'd ship a product. The back-end for the mentioned features are in, front end is on its way. Release has not been made. This is failure, no Netflix for March. I was trying to find a good universal charity, I picked Khan Academy. As a Khan Academy student in the past I felt I should donate. Donated $64.11 which was equivalent to £50 on the 28th of February. ❌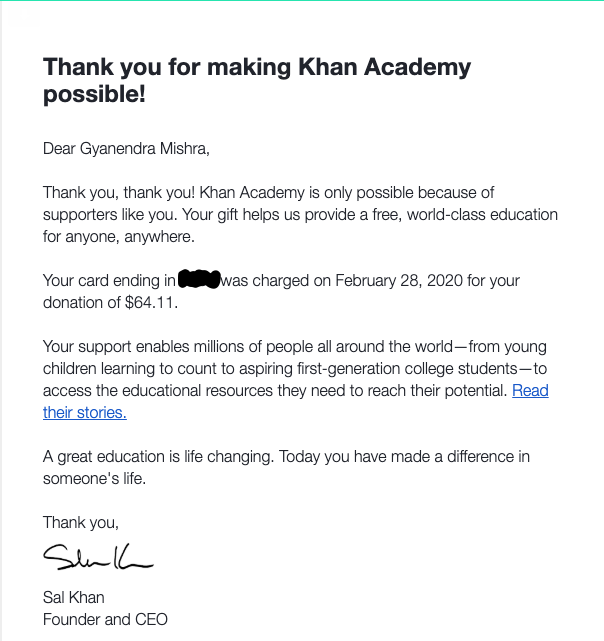 March
I've friends coming over on the evening of the 5th of March. We go for a trip to Spain, from which I return on the 15th of March. So for about 9 days between the 6th and the 14th eating will be high exercise will be low.
Running I've to run a minimum of 90.33400 km(daily minimum from last post 2.914 km per day) this month. Assuming I don't run at all for those 9 days, I'll be running a daily minimum of 4 km on the other 22 days. On the two weekends I have I'll run 12km on Saturday and 8 km on Friday. Assuming I remain consistent I'll be at 112 km at the end of the month! If I lose I donate £50 to a diabetes charity. If I win I look for fitness watches.

Weight Those 9 days worry me. I want to have a conservative weight goal for this month. I'm aiming to be under 70 kg. That means I have to lose 1.55 kg by the end of the month. This seems less ambitious than the last month but I assure you I'll have a more ambitious goal next month. If I lose I donate £50 to United Nations World Food Program. IF + 1500 Calorie continues for every day barring those days I have friends over. Will still try to be generally healthy.

Reading So I wasn't as good at reading as I thought I'd be. Goal for this month is to finish the Dark Forest. Finish the book after and read 5 chapters of the Intelligent Investor. If I lose I'll donate £50 to the Room to Read. If I win I get to buy a book.

Side Project Goal for this month is to release a side project, hopefully that is Indiecasters, the previously mentioned project. Win: Get Netlfix Rights Back. Lose: Lose access to Seinfeld + £50 to Wikipedia.
General
Donation shouldn't be loss functions but for the next few months they are. I'll associate some donations to yearly win functions as well in the next months post. Stay tuned!
Boxing is going well, currently at twice a week. Will start attending the boxing fitness class on Tuesday.
How was your month?