I finally got my own MacBook!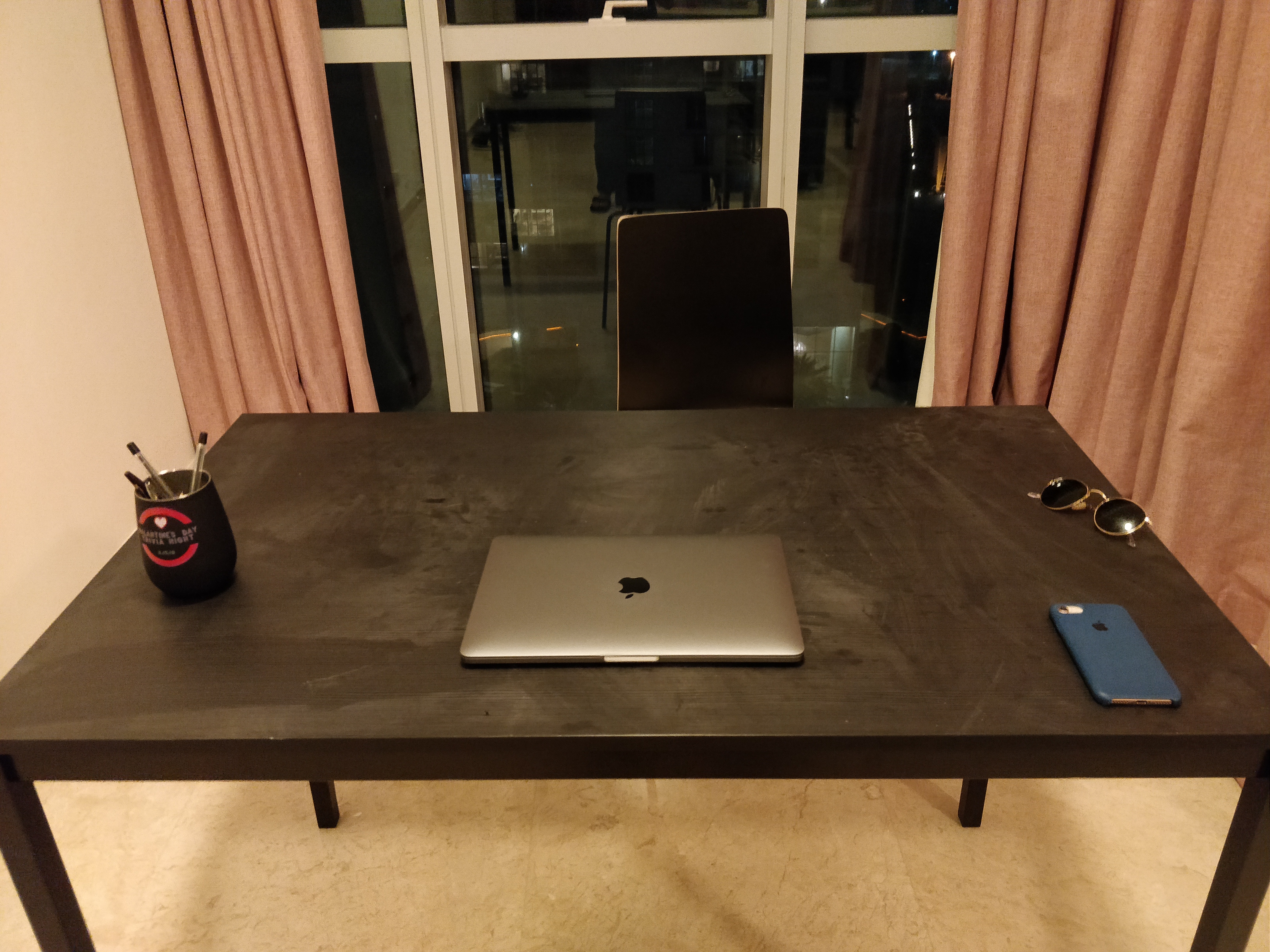 I have been tinkering with the idea of getting my own MacBook Pro for a long time. Going back to early 2015. I would tell my self that I'd get a MacBook Pro if I get into and clear Google Summer of Code. After Google Summer of Code got over I thought it's quite a lot of money and told my self that I already have a decent laptop which isn't even three years old yet.
The next time I seriously thought of getting a MacBook Pro was around the time I got my offer from Bloomberg. I thought I have worked hard and got a job I like in a city I like and I should treat myself with a MacBook Pro. Again, my cautious side stepped in and I ended up not buying a MacBook.
Ever since I have left Pilani in 2017 and lived with civilization I have been visiting random Apple stores looking at MacBooks. I've done this in London, Singapore, Palo Alto, New York and Abu Dhabi.
Moving forward to now. I finally decided I have looked at it long enough and I should treat myself to a MacBook as my old laptop is 6 years old and has a bad battery and I can't use it at all. So I finally bought one.
It's a 2019 MacBook Pro 13" with 16GB of RAM.
To justify the expenses I decided that I'd try to make the amount I spent on the MacBook using side projects or contribute to open source on the side. Let's see if I do that.