I sit here writing this blog post, eating my wada-idli combination that I bought from The Taste of India. Below is a picture of what I had, though I had to request someone to click a picture of their food as the idea of posting a picture came after I was half done with the food.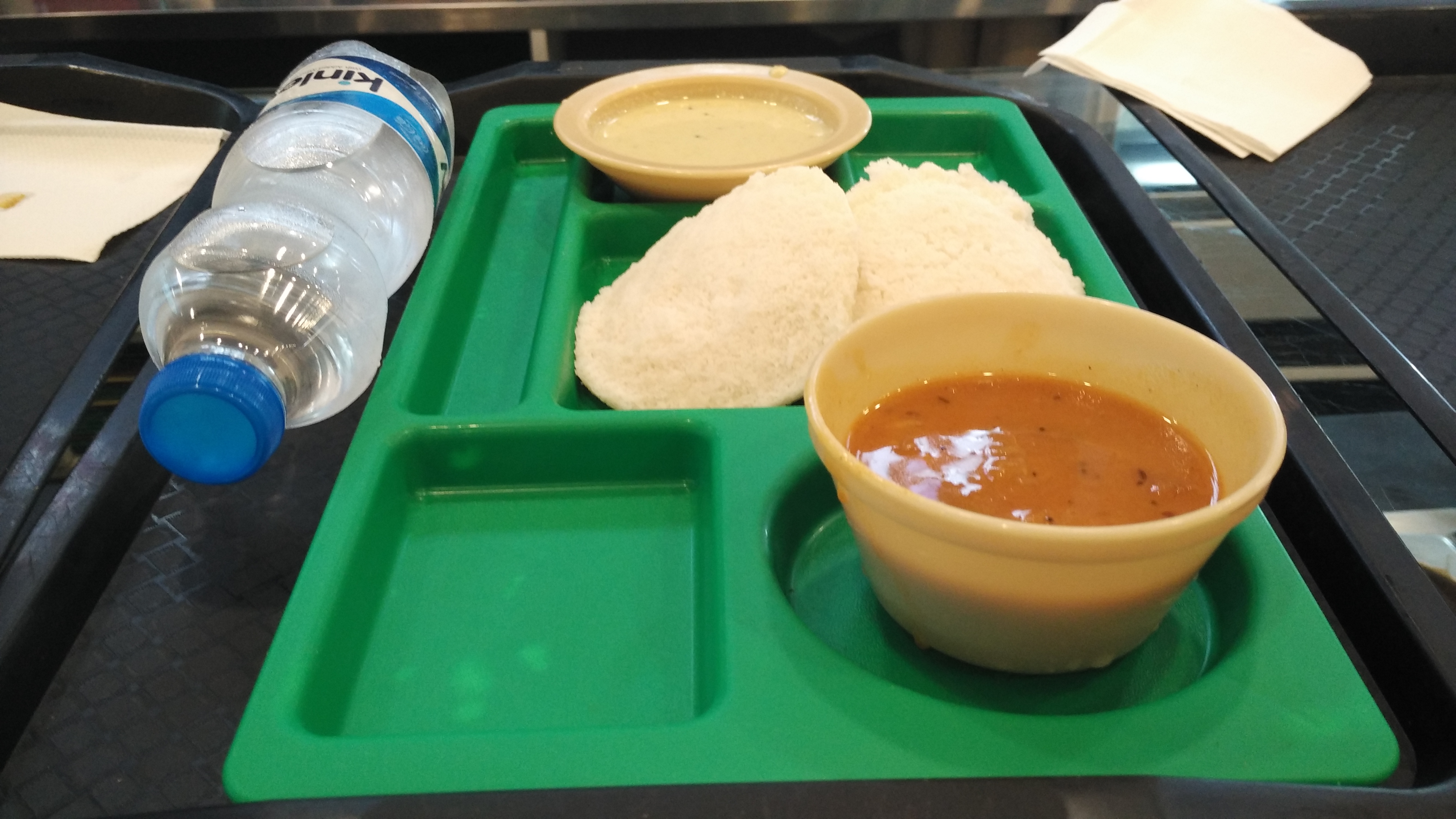 Pro Tip: When in Bangalore Airport choose Taste of India Express over Taste of India
The same thing costs almost half, without an idli at the Taste of India Express which is just adjacent to the Taste of India. The guy at Taste of India Express pointed me to the main Taste of India when I had asked him for the menu.
We left for Bangalore on the 18th of March. I was carrying my Xiaomi Yi Action Camera and I was ready to Vlog. The journey started from Pilani. The five of us took a cab from Pilani to New Delhi. I was paranoid since 17th evening about getting stuck in Jat protests but luckily nothing happened on the 18th. We left for New Delhi at 11 and our flight was scheduled to depart at 5.25, so we had to be at the Airport by 4. Being at the airport wasn't enough though.
On the way we had to switch our routes as some routes were blocked. The driver was confused and paranoid from the beginning. He was probably the least talkative driver ever, no smalltalk at all. Around 3pm we stopped at Wendy's for lunch and all of us had the Crispy Chicken Burger. Couldn't click a picture then and I am not at Wendy's anymore to request a picture so Google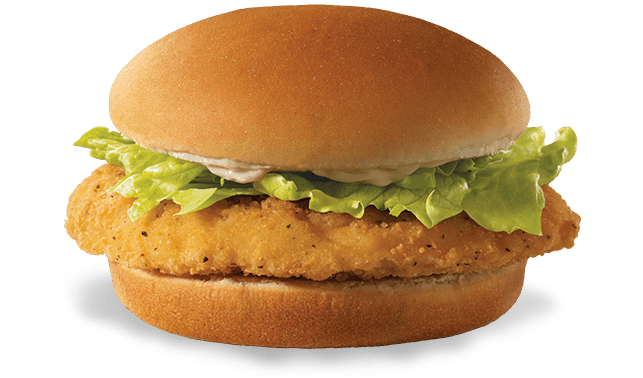 Around 4pm we reached Terminal 1-D, the home of all cheap domestic flights that depart from New Delhi. For a few days Google Now had been reminding us of our flight departing from Terminal 1-D at 5.25 pm. We were finally at the Airport, no Jat protests. We had arrived in New Delhi smoothly after a long cab ride. That is when everything went south. In hindsight I should have recorded the crisis, it would have made a good vlog. The Vlog should come out in a week.
I had the bright idea that AirAsia is an International Carrier and it makes little sense for AirAsia to depart from Terminal 1-D. Our tickets agreed with my theory and they said T3. A security guard also agreed with my theory. By the time we decided to leave for T3 our paranoid cab driver had left. It was 4pm, Shubankar's tickets said that the gates were to close an hour before departure, that gives us 25 minutes till 4.25pm.
We left Dhruv and Sherki at Terminal 1-D as they were flying by SpiceJet to Hyderabad. We began searching for Cabs. All the cab drivers were asking for too much. Suddenly this cab driver shouted at Sodhi "Paji mere sath aayiye, sirf 200 mein pahucha dunga" or "Come with me I'll take you there for just Rs 200". Our second cab ride started.
Pro Tip: Google is not your friend. Confirm your terminal with your ticket/airline
What followed was a traffic jam that kept us busy for around 15 minutes. Around 4.15pm the roads were clear and the Delhi airport was a few kilometers away. Sodhis ticket said that you could check in 45 minutes prior to departure so that gave us 15 minutes more. We passed by the hotels and the landscaping and made it to the airport at 4.25pm. We checked in immediately, queues did not apply to us. When boarding started we started Vlogging. I am hoping that the Vlog really happens.
The airhostess says "Save your work before, shutting down the laptop." Only in Bangalore.